null
Is it really better not to visit the doctor?
Blog
Is it really better not to visit the doctor?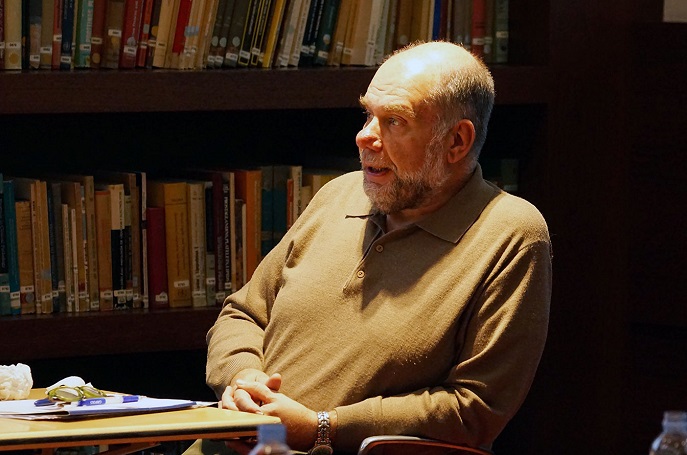 10 February 2020
(Content published in Spanish)
Un distinguido cirujano, Antonio Sitges Serra, acaba de publicar un libro titulado Si puede no vaya al médico en el que alerta del riego para la salud que comporta exponerse a las intervenciones clínicas. Un alegato desde la reflexión y desde la experiencia que parece entroncar con una vieja tradición de la medicina, el nihilismo propugnado por Skoda y sus discípulos en el imperio austrohungaro y recientemente reivindicado por Jacob Stegenga, profesor de Filosofía de la Ciencia de Cambridge en su libro Nihilismo médico. Un libro que según algunos ilustres lectores se lee como si te estuvieran mordiendo.
Los mensajes de ambos autores son claros y, aparentemente al menos, justos y equilibrados, incluso persuasivos, lo que desde luego resulta aterrador, no solo para los pacientes sino también para los profesionales. Cierto que en ocasiones resulta difícil distinguir la ciencia convincente de la paja y que las expectativas generadas por el progreso médico son en muchos casos tan exageradas como las quimeras y es cierto también que el daño asociado a la práctica clínica no solo no ha disminuido sino que se ha incrementado notablemente. A pesar de los notorios esfuerzos en el ámbito de la seguridad del paciente y de la mejora continua de la calidad asistencial.
La complejidad asistencial, el que cada paciente sea atendido por decenas de profesionales y trabajadores, la demanda impertinente, la impaciencia y la vulnerabilidad a la incomodidad, por ejemplo, contribuyen a elevar la morbimortalidad atribuible a la práctica clínica hasta niveles espectaculares, tanto que la iatrogenia se ha convertido en un problema principal de salud pública. Factores que favorecen errores y negligencias, los cuales constituyen una causa importante de daño. Pero no la única. Porque las buenas prácticas médicas, o al menos lo que en un momento dado se acepta como lex artis, no están en absoluto exentas de potencial nocividad.
La probabilidad de padecer algún efecto adverso o indeseable es un riesgo que parece lógico y hasta adecuado asumir cuando el beneficio esperado de la medida que decidimos llevar a cabo lo justifica. Porque ninguna intervención clínica o sanitaria puede garantizarse que sea siempre inocua. Así pues el consumismo inveterado y el intervencionismo médico son también causas relevantes de los potenciales efectos dañinos de la utilización de los servicios clínicos y sanitarios. Que pueden producirse tanto cuando se llevan a cabo exploraciones, como cuando las medidas establecidas son profilácticas, curativas o rehabilitadoras.
En estos tiempos de utilización intensiva de las pruebas diagnósticas incluso cuando el propósito no es descartar algún problema sino detectarlo precozmente, los resultados falsos positivos y falsos negativos son fuente frecuente de sobreutilización y a veces de iatrogenia. Aunque uno de las situaciones más diabólicas sea la que se produce con el denominado sobrediagnóstico que a menudo nos lleva a tratar innecesariamente a los afectados.
Todo lo cual sin embargo no tiene por qué llevarnos a desaprovechar los beneficios reales que podemos obtener mediante una utilización sensata del sistema sanitario y la atención clínica. Beneficios evidentes tanto en el ámbito personal como en el colectivo. Siempre, claro está que ponderemos sabiamente los pros y los contras de nuestras decisiones, ventajas e inconvenientes que son inherentes a cualquier decisión humana.
Pues bien los próximos días 2 y 9 de marzo celebraremos la tercera edición del curso "La iatrogenia y la ética" patrocinado por la Fundación Grífols. El profesor Miquel Bruguera y yo mismo pasaremos revista a esta relevante cuestión y compartiremos reflexiones y experiencias con quienes se animen a participar. Andreu Segura