null
"Ethics needs discussions and a process to find solutions"
Blog
"Ethics needs discussions and a process to find solutions"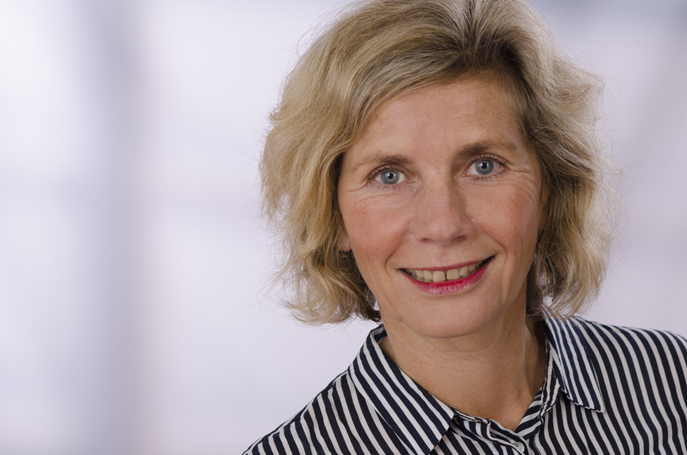 03 September 2019
What is the ethics of care?
There is no universally accepted definition of the ethics of care. Historically care ethics goes back to the empirical study of Carol Gilligan that is published in her book "In a different voice", revealing that women pay attention to social facts and contextual questions, mostly not put by men.

Care ethics is not only an ethics in the sense of a normative theory that can be understood with Joan Tronto as an ethics of responsibility, but also an epistemology since it has to do with care experiences. Care experiences influence people's lives and contribute to their knowledge and wisdom. This accounts historically especially for women and people working in health and social care.

What binds care theories together is a general endorsement of a number of different themes. Among the most important of these themes are: (1) A relational approach to morality. Care ethicists suggest that humans are fundamentally relational and interdependent. (2) Responsiveness to the other. Care is often defined as a response to an expressed need (e.g. Noddings, Tronto). (3) Context matters. Unlike traditional abstract and universal Western theories of ethics, care ethics values particularism. It requires understanding the particularities of the other's experience, including their history, relative power, relationships, and so forth. (4) Crossing moral and political boundaries. Given its roots in women studies, care ethics embraces the standpoint that the "personal is political" in the way that care work should not be done by a few people in the private sphere. Tronto articulates that the division between morality and politics, ethical theories and particularist approaches as well as between public and private life should be redrawn. (5) Emotions can be informative and motivating moral tools. In helping to create emphatic connections that promote caring actions, emotions are not excluded by care ethicists.

Is it a structural problema?
If care is not done well or left undone, hopefully, voices are raised and the dangers for the ones who receive and give care are described well. It can be a structural problem that these voices are sidelined, marginalized and even dismissed. It means, for example, that there is neither enough personnel to practice care, nor time and a culture that values good care. Nevertheless, beyond structural problems, responsible and competent actors are needed to practice care well.

What are the main social and cultural inequalities in the fields of medicine and nursing?
In the final end, all over the world, not only competency, but social status, gender and ethnicity determine positions of power. It is rather unusual to find a black women of low social status in a powerful position although she is experienced and competent. This accounts for nearly all professions including medicine and nursing. The more you are engaged in caring instead of curing the less is the chance to be financially well-off.

Could you explain a practical example that reflects your research?
When I started my research on Hospital Ethics Committees I did an historical analysis. I traced the history of the committees in the US and found out that principle-based ethics (asking for autonomy, non-maleficience, beneficience, and justice) was dominantly used in committee meetings. I traced care-ethics as an approach, as a different story that did not find its way into committee discussions. In the field study in Germany I could then see how a language of principles made care ethical issues invisible while the use of a care ethical language could have brought the issues to a head. Digging into different histories, here the development of different ethical approaches, is typical for my research. I am interested in counter-stories and alternatives that open up for different ways of thinking and practicing, invite us to be imaginative and creative.

Is your research valid in societies with few resources?
I am not sure about the research topics that I have been investigating so far. In societies with few resources, for example, questions of ethical consultation and palliative care in the nursing home, are not priorities. But, I think the methodology, the way I develop my questions and handle them, looking at history and going into the field, is probably adequate.

In medicine and nursing, stress and short time very recurring concepts. What space should care ethics occupy in health practice?
I do not think that care ethics takes more time than any other kind of ethical approach as long as ethics is not understood as a technical procedure. In a figurative sense: you have your questions and you tick the box after the answer. Ethics needs discussions and a process to find solutions. Ethics needs teams, real teams that need to grow in order to work productively together. Team-building takes time and we (at least this is the case in Germany) often need to forget it. For doing ethics in health care, reflective spaces are needed to have stops to think about "what are we really doing here?". I am pretty sure that care ethical questions will arise as long as people are interested in people and caring well.

You talk about the need to hear the different voices of bioethics. What voices do you mean? What role do they have?
I think it is important to listen to voices of care. Voices of care are familiar with the language of care that includes questions of context, relations, needs, competence, responsibilities and responsiveness. If you only use the language of principles questions are care can hardly be put and described. I think, I already explained this above.

Given the current situation, what is your future perspective? Where are we going?
Health care is moving forward with a focus on economization and technology, ruled by neoliberal logics. More and more people do not agree with this movement and begin to solidarize with others in order to speak and walk against (demos) neoliberal movements. Especially young people are very critical about current developments and speak up. I do not want to be too optimistic about counter-movements, but they are real.