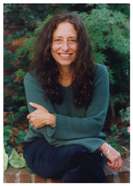 On May 20, coinciding with the sixth edition of the Josep Egozcue Conferences that the Foundation organizes each year in Barcelona, La Vanguardia interviewed Carol Gilligan, professor of Humanities and Applied Psychology at the University of New York, in its regular section La Contra.

As a pioneer of gender research, in the interview Gilligan explains her theories on the differences in moral development between men and women.

La Vanguardia

Lectures at YouTube
You will find three videos with excerpts from the lectures and two videos with the full lectures delivered on April 17 and 18. Audio files are also available at Foundation website.

Audio files
17 April. "Moral Injury and The Ethics of Care" (3,52MB 52 min).
18 April. "Resisting injustice: a feminist ethics of care" (3,68MB 56 min).