The Foundation emphasizes the importance of communication activities to disseminate and raise awareness of its initiatives and publications in the sphere of bioethics.
PRESS
During 2021, the Foundation worked closely with the media to inform society about its activities, awards and publications.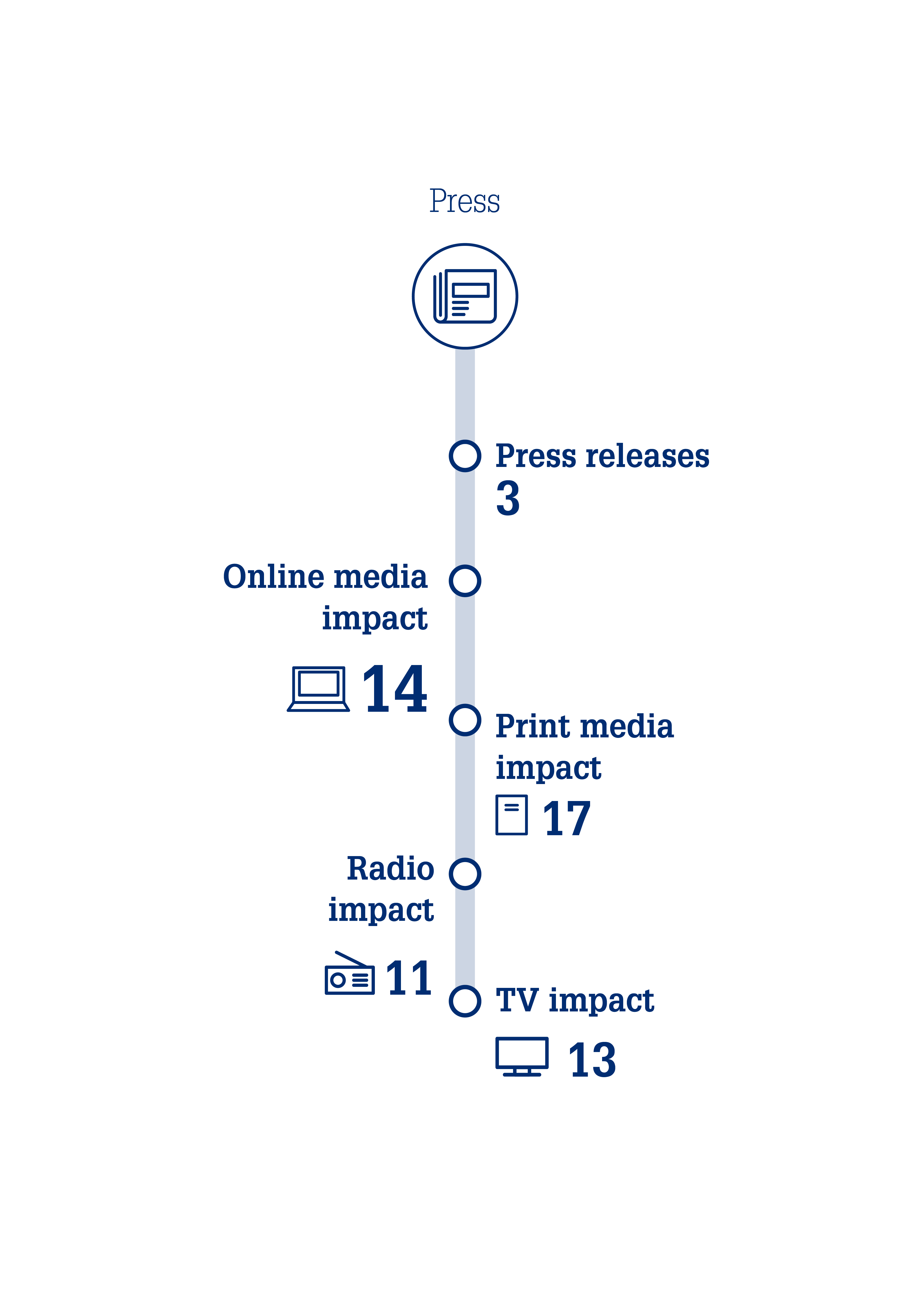 The Foundation has a licence from Cedro, a body that manages authors' rights in books, journals and other media, authorizing it to publish press cuttings from the previous three months.
WEBSITE AND NEWSLETTERS
In 2021, the Foundation website received an average of 5,300 visits per month, almost three times the figure for the same period of 2020.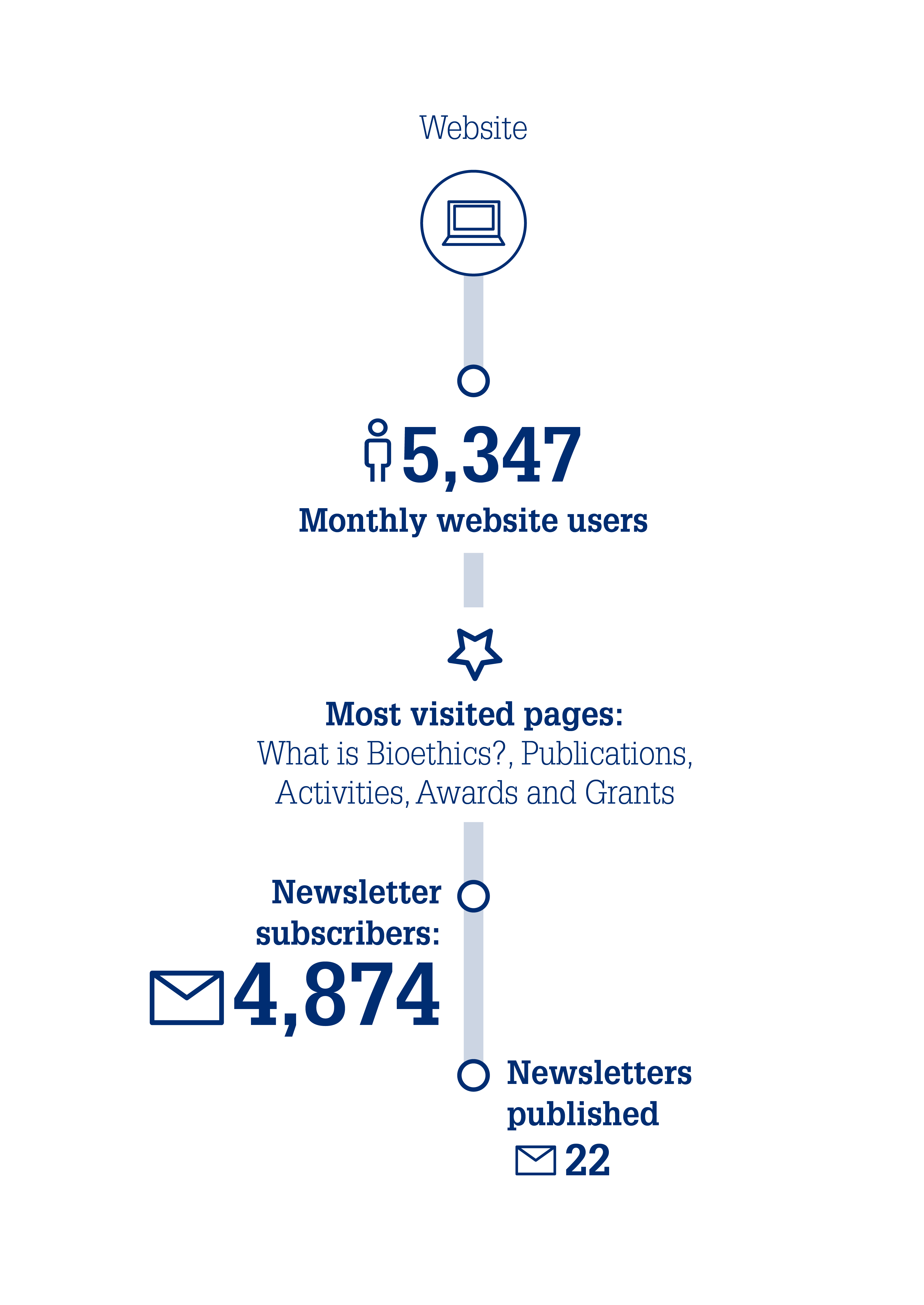 SOCIAL NETWORKS
During 2021 the Víctor Grífols i Lucas Foundation sustained its commitment to social media, with a particular focus on Twitter, Facebook and LinkedIn.