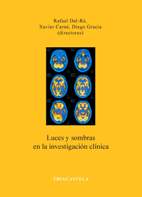 The book that explores the positive and negative aspects of clinical research. Ranging from personal reflections made from the perspective of the patient, the investigator or the ethics committee, to innovative approaches to issues such as clinical trial design, how to reduce the complexity and how to analyze the benefit-risk balance of medicines.
It can be purchased on the
website of Triacastela
or downloaded by chapters in
PDF format
.