We find ourselves in a situation where the need to rationalize health resources and increase the efficiency of the system has reopened a vigorous debate about the interaction between the public and private spheres. The articles contained in this publication are designed to offer a starting point to address the regeneration of the public health system, based on a recognition of the complexity of the current situation.

Bilingual edition (Spanish/Catalan)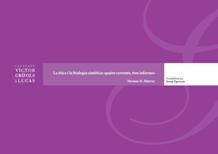 The Foundation has edited a new report which covers the contents of the presentation delivered by Dr. Thomas Murray at the fifth Josep Egozcue Lectures. Thomas Murray, president emeritus of The Hastings Center of New York, begins the report with a definition of synthetic biology and the current main trends, and continues by exploring the challenges and risks involved in its development. Reports from the EU, Spain and Portugal relating to this discipline are also analyzed. To conclude, the report offers a reflection on the main concerns surrounding the progress of synthetic biology.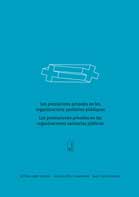 Authors: Victòria Camps, López i Casasnovas i Àngel Puyol. The objective of this document was to analyze and evaluate an emerging reality in our country: private services in public health organizations taking into consideration the economic, ethical and political dimensions which impact a health system which must harmonize equity and sustainability.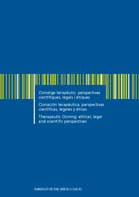 Authors: Gemma Marfany, Josep Egozcue and Victoria Camps. This document aims to assist in disseminating information about the current state of stem cell research and therapeutic cloning. Its objective is to help form public opinion and improve the quality of debate, in the belief that information is essential if we are to advance our understanding and arrive at rational opinions.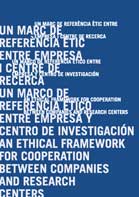 The Víctor Grífols Foundation and the Center for Genomic Regulation are both conscious that cooperation between businesses and research centers is a priority, especially in the field of biotechnological and biomedical research. Both institutions wish to contribute to the debate arised when there is the possibility of collaboration between businesses and research centers. The aim of the document is to open avenues in order to provide better exchange of information, innovation and technology between research centers and businesses.