Víctor Grífols i Lucas, President and CEO of the Grifols group until 2001, was responsible for creating the Foundation in 1998. His professional career has always been characterized by honesty, transparency and courage in addressing the ethical dilemmas that arise in the area of pharmaceutical products.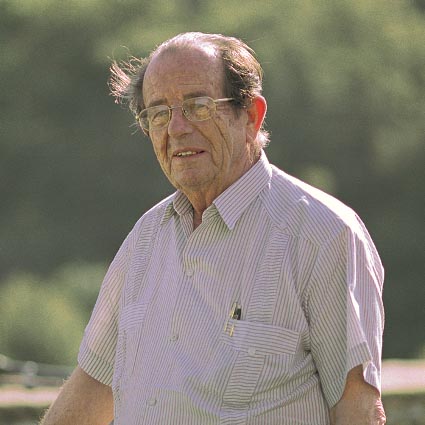 He gained his early experience when he assisted his father, an eminent haematologist and analyst, with the day to day tasks of a clinical testing laboratory. After completing his education in Chemical Sciences and Pharmacy, until 1987 he was Technical Director of Grifols, the company that had been founded in 1940. In this position, he demonstrated his commitment to continuous improvement, introducing good manufacturing practices, promoting research in the field of haematology, and inventing and patenting several devices and procedures. His work was not limited to the technical sphere; he also established the basis for the company's international expansion.
From 1987 until 2001, Víctor Grífols was President and CEO of the Grifols holding group, setting an example with his professionalism and his firm commitment to ethics. He passed away in Barcelona on June the 1st 2015.