null
The era of the posthumans?
Blog
The era of the posthumans?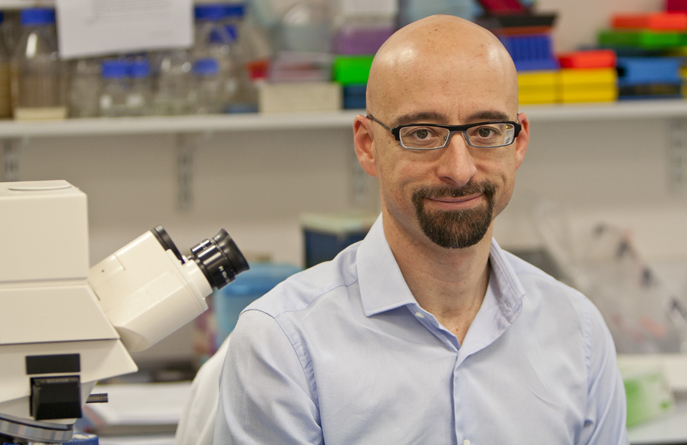 09 December 2019
(Text only available in Spanish)
Desde que a principios de siglo se leyó por primera vez la información genética que define los seres humanos, los avances han sido espectaculares. Actualmente gran parte de la investigación biomédica que se realiza depende de bases de datos genéticas, cada vez más extensas, que permiten acelerar los descubrimientos y trabajar con información que hace solo veinte años era un secreto inaccesible. No solo esto, la información genética es la base de la medicina personalizada, que está empezando a cambiar la manera como tratamos los enfermos, dándoles el medicamento que les será más efectivo y con menos efectos secundarios.
Esto es lo que se ha conocido como la era "postgenómica". Pero en los últimos años hemos hecho un paso más allá, y no tan sólo somos capaces de leer los genes sino que, por primera vez, también podemos modificarlos. Esta manipulación genética, que hace décadas que se hace en plantas y animales, era solo una posibilidad teórica, hasta que se anunció que habían nacido en China dos niñas a quienes se les había borrado un gen. Sin que se conozcan todavía todos los detalles técnicos, este experimento demuestra que estamos en condiciones de comenzar a alterar el genoma para modelar el ser humano de la forma que nos convenga.
Las posibilidades que se abren ante nuestro son fenomenales, pero también preocupantes. La ciencia ha abierto una puerta que la sociedad prácticamente ni sabía que existía. Esto significa que nos enfrentamos a una serie de retos éticos que se deben resolver con urgencia, antes de que no cambiemos para siempre el aspecto de nuestra especie. ¿Debe permitirse la manipulación genética de embriones humanos? ¿Siempre, nunca o solo en algunos supuestos? ¿Es realmente segura? ¿Qué beneficios puede aportar? Y ¿qué peligros deberemos aceptar a cambio? Estamos entrando en una nueva era, que podría ser la de los posthumanos, seres modificados gracias a la ciencia que podrían acabar siendo una especie diferenciada del Homo sapiens actual. ¿La humanidad se encamina inexorablemente hacia este destino? ¿Conseguiremos modificarnos hasta hacernos "perfectos"? ¿Debe ser este el objetivo? Estas preguntas deben ser discutidas cuanto antes mejor para toda la sociedad para poder decidir juntos cómo será nuestro futuro, antes de que sea demasiado tarde.
Salvador Macip, profesor del Departamento de Biología Molecular y Celular de la Universidad de Leicester.