null
Transsexuality in children and adolescents. Ethical aspects of classification and treatment.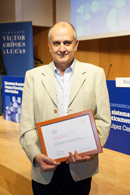 Sabel Gabaldón of the University of Barcelona
This is a doctoral thesis that aims to conduct applied ethical research on medical and psychological interventions in children and adolescents with gender variability, transsexual issues, and categorization using the current term: gender dysphoria.