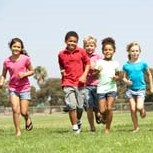 Throughout his career, Marí has worked with top sportspeople, and has also given talks and published numerous articles to promote the understanding of performance psychology.

In his lecture, he will discuss strategies for transmitting values. He argues that values are the rules of the game of our lives, and that training in values can help us to take better decisions and to be winners, both in sport and in life. Values are what make our personalities: each of us is a unique combination of values.

The lecture will be followed by presentation of the "Ethics and Science" awards.
Programme (Catalan)

December 22, 18:30 h
Palau Macaya
Passeig de Sant Joan, 108
08037 Barcelona

Anyone wishing to attend must register in advance by email fundacio.grifols@grifols.com
With the collaboration of: