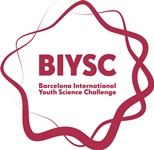 Fundación Catalunya La Pedrera and the Víctor Grífols i Lucas Foundation have announced the winners of the first edition of BIYSC, the science summer school held in Barcelona in July 2016 and attended by more than 60 students from across the globe.
This year's winners were:
Jordi Jumilla, for the project "Development of a robotic hand to enhance deaf people's communication"
Míriam Condeminas, for the project "Insulin and diabetes: how science saves lives"
The prize consists of registration for the London International Youth Science Forum (LIYSF), a scientific gathering that brings together students from across the world, where our winners will have the chance to present their projects.
The Barcelona International Youth Science Challenge is an initiative promoted by Fundació Catalunya La Pedrera to give young people from different countries the opportunity of developing scientific projects at Catalonia's leading research centres. The Víctor Grífols i Lucas Foundation supports it by hosting a session on bioethics, awarding grants, and sponsoring one of the prizes. This year's challenge will take place from 10 to 21 July 2017.