null
Versió catalana: Bioethics: a look into the future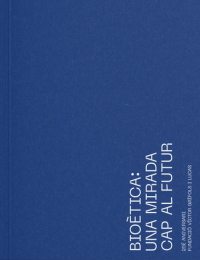 For its anniversary, it was the intention of the Victor Grífols i Lucas Foundation to publish a commemorative volume that diverged from the conventional corporate literature and historical texts often published on these occasions. This volume, therefore, offers a survey and analysis of selected bioethical issues and their future outlook.
To achieve this goal, we called upon authors from different fields to offer a multidisciplinary perspective on different areas of interest for society-at-large, covering the bioethics of research, Alzheimer's disease, assisted reproduction, end-of-life decisions, genetic edition, and artificial intelligence, just to name a few.
These are the authors who contributed to this book: Marian Barnes, Ramón Bayes, Juan Pablo Beca, Maria Blasco, Mercè Boada, Margarita Boladeras, Marc Antoni Broggi, Victòria Camps, Bonaventura Clotet, Joseph Fins, Luciano Floridi, Jaume Funes, Diego Gracia, Guillem López Casasnovas, Salvador Macip, Màrius Morlans, Milagros Pérez Oliva, Thomas Pogge, Pere Puigdomènech, Bernabé Robles, Begoña Román, Andreu Segura, José Antonio Seoane, Mark Siegler, Núria Terribas Sala, Carme Torras, Anna Veiga and Chris Willmott.